Screw-propelled Dredger
---
Will turn any swamp into a pond where ordinary
dredgers

are powerless!
---

---

---
Where large dredgers fail and are ineffective due to their high cost…
..our screw-propelled dredger will do the job. It has outstanding passability in marshland; it can move sideways, turn in place, move on any non-cohesive surface, water and snow. Removable equipment: bucket, rake, dredge.
---
Services and manufacturing
The worlds first small Screw-propelled Dredger engineered and manufactured in Ukraine.
| | |
| --- | --- |
| Services | Dredging, piling, raking upto 4 meters depth, in Ukraine. |
| Manufacturing | Accepting order for Screw-propelled Dredgers, not more the 1 piece per year. |
---
Performance and reliability
---
Our small engineering and manufacturing looking forward for cooperation. Latest version of our Dredger improved with water cannons, updated hydraulic system to make navigation on water and work performance faster.
---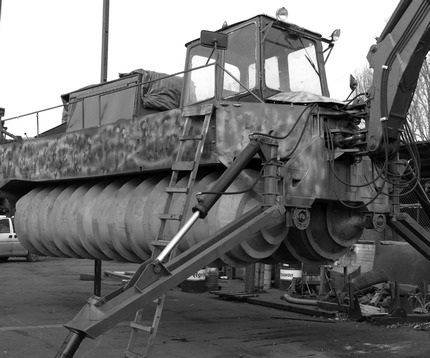 Projects
---
How we make it look good
---

---
We're the only company in Ukraine using such machinery in environmental restoration of complex water objects. We turn areas overgrown with reeds into beautiful beaches, and dirty swamps with frogs – into lakes with a deep clean bottom and habitat for birds, as well as a place to rest for people.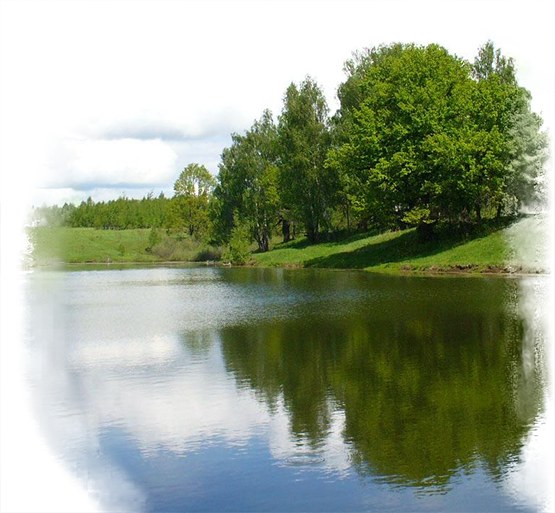 ---
years of experience
and plenty of satisfied customers